Reflecting a little on how new technologies take up ever greater space in people's lives, it is possible to understand the power that the media plays in each sector of our lives, is not it? In Education it is no different.
The school, on the other hand, sometimes takes a long time to understand the impact of these media in the formation of the consciousness of the individual and the values ​​of society. And with that, nothing more normal that there is a loss of place for the media in the ordering of values ​​and meanings.
The result of all this these days? A teacher who can no longer compete with TV and the internet. In addition, relationships within the school environment are modified, after all, working with the media to make the young person more critical may be accompanied by an increasing lack of interest in the subjects of the curriculum as well as the way in which they are taught.
Different paths to be followed in classroom education
Faced with this reality, we teachers need to be clear about what we want and where we want to go with the use of media and new technologies in school education. I believe that we should use them as a form of social intervention from the creation of open and democratic communicative systems seeking the insertion and social participation and the full exercise of citizenship.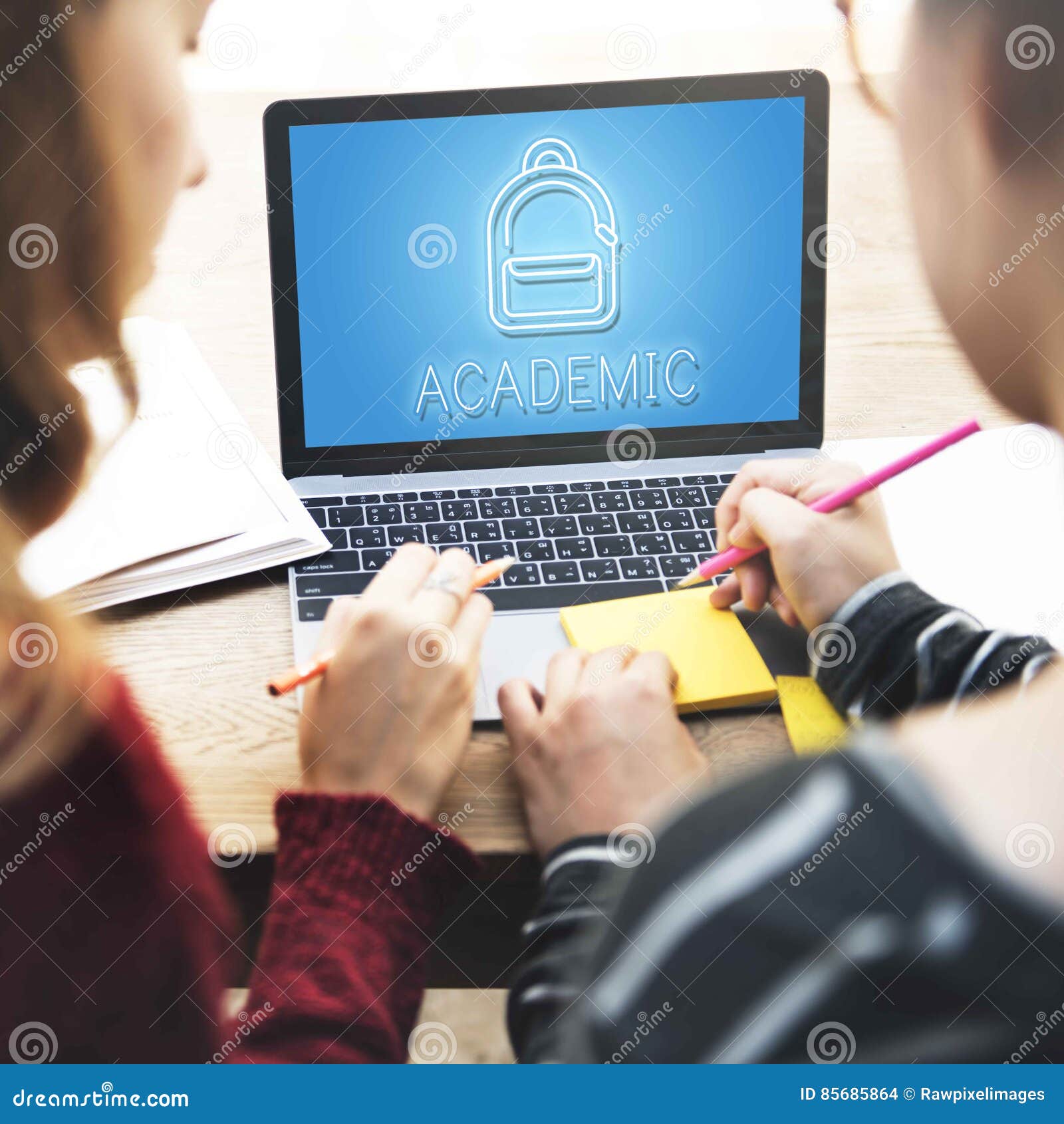 I truly believe that there are many paths, but for this we must look at the school in a new and optimistic perspective where the student who needs help can build his process of receiving the media and also can try the different languages ​​of the media to create, criteria for analysis.
From the times of overhead projector, VCR and TVs in the classroom
The technologies used in schools were, for the most part, undoubtedly meant to present content to students. But today, with the internet and a huge amount of information available, the challenge is to ensure quality and effectiveness of this access, as well as providing an experience that respects the needs of each student and helps them to see value in what they learn. New technologies have brought to teachers and managers the need to rethink Education and to understand how they can help kids develop the skills necessary for the challenges of their time.
Fortunately, the quest for innovation in education is a global trend with a large number of successful experiences. As it may be difficult to imagine new educational models based on theory alone, I share below three examples of inspiring initiatives that have generated great results for all involved.
The curriculum is divided into multidisciplinary thematic modules at this California school for the final years of elementary school, created by the GameDesk Institute with funding from the Bill & Melinda Gates Foundation. Learning is done through activities that include games, simulators, media production and project creation.
The goal is for the student to build a meaningful (and fun) relationship with knowledge, while meeting high academic standards. For the monitoring of the learning itself, each student receives a personalized and interactive tool called Adventure Map.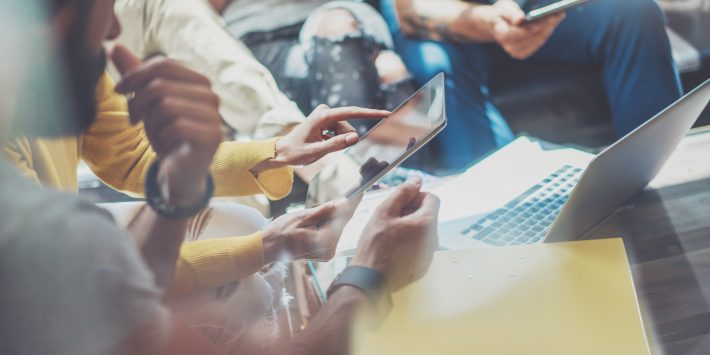 It is a visual representation of the path he is going through the year, knowing where he started, what he has learned so far, and what the possibilities are. The tool also allows teachers to track the progress of each one, suggesting specific modules according to observed needs and deficits.
Education is the process of facilitating the learning or acquisition of knowledge, skills, values, beliefs and habits. Educational methods can include storytelling, discussion, teaching, training, and research aimed at structuring it, which makes us question: is the educational model really up to date with what is required by today's world?
Contemporary education remains evidence-oriented, relying on memorization and mechanical exercises as a primary approach, and uses test scores as the sole criterion for evaluating students. In a way, this method, which is applied in much of the world, can present good results in assessments, but limits all creative and innovative skills of students. It is an educational monopoly where schools do not really care about the need of their students and continue to offer outdated techniques while students and parents continue to consume because they believe it is the best product offered.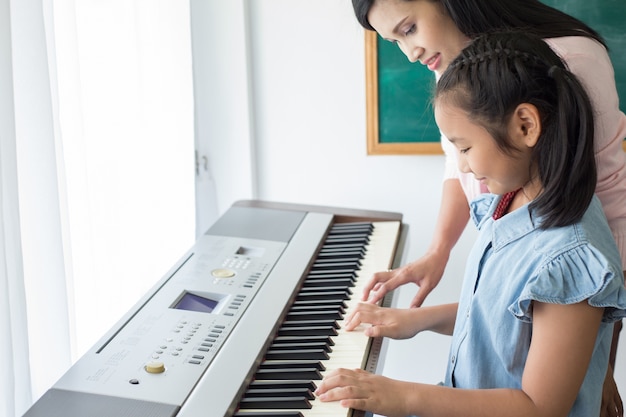 The world needs an education system that encourages and encourages children, providing them with the learning they need – and deserves – to develop their potential. This means providing a practical and professional learning curriculum along with the theoretical study. This need for change has never been so urgent! It is not due to the sole fault of any individual, school or any political party, but due to the simple fact that the world has changed – and our educational system has not changed fast enough. In fact, it is a method largely based on a system developed over a century ago, with an industrial teaching model where children are placed in a class of learning, classified, saturated with materials and sent to society with predetermined functions .
We must recognize that young people are individuals with different talents and dreams. As such, not all children learn the same way. Thus, supporting young people to find out what they like and what they are good at is essential. We need to move to a customization system based on a strong core of essential skills and knowledge that enables young people to develop their own unique talents and aspirations. And we should also encourage and support teachers and schools in responding to different teaching methods. Young people will learn to see learning as something important, meaningful and valuable, and that one must learn by knowing and not for any other reason. And just so, students will understand the power of knowledge throughout their lifelong learning.
Innovative methods around the world
New teaching models, which propose a greater role of the student and see the teacher more as an aid to learning than ideas, are spread across countries such as the United States, Europe and Asia and show inspiring results for the education of our country.
The School of Bridge, in Portugal, for example, has already established the teaching practice where students choose what content they need to deepen. Teachers act as guides and accompany the students in an individual and differentiated way, taking into account the needs and specificity of each one. Instead of a single teacher, students access all educational counselors, who accompany them on both academic and behavioral learning issues.
Another incredible educational project is "School in the Cloud", created from an experiment by the Indian Sugata Mitra. Mitra installed computers in poor communities in India and let children learn by intuition how to handle machines. The results were surprising and it was observed that the children taught each other how to navigate. Gradually, Mitra inserted school content into computers and, after a few months, was testing. Not only did children learn much of the content, but they also developed the ability in English, which was not the first language of many, but the only option available on computers.
Countries such as China and Singapore have also focused in recent years on developing skills in children from the earliest years of school and the results are being gleaned from the exorbitant industrial and technological growth of both countries. Showing that it is never too early for children of all ages to start preparing for a professional career, especially those who are interested in technology. The world we live in today continues to rely increasingly on digital skills and job offers in the area of ​​innovation and technology are in high demand. Now that these careers are a major focus in the market, learning the technological skills is essential for any successful career.
New models of world education applied in Brazil
In Brazil, there are schools that already study the application of these models of world education in the school curriculum. The institution's proposal is to end the division of students by series and classrooms and group students in areas of study interest. Therefore, there would be no classes, and no assessments based on the application of tests and performance analyzing the school bulletins.
Other colleges and even Brazilian universities have also adopted methods of education abroad. One is known as an inverted classroom. The concept is nothing more than that students study content at home, exercise, and in the school environment, draw doubts with teachers of the material studied. New models of world education still encourage group work and raise questions, ideas, and stimulate student initiatives through hands-on lectures, debates, and other activities.
Another proposal of the new models of education is to make teachers have more freedom to move around the classroom to identify individual needs and doubts. These new models of education still encourage the use of technology, since the idea is that studies are conducted in digital environments, with teachers questioning students through Skype, for example.
About Happy Code
Happy Code is a school of technology and innovation, created from the need to teach digital skills to a generation that was born connected. Our teaching method is based on the global STEM concept – Science, Technology, Engineering and Mathematics – that works fundamental disciplines in training students better prepared to deal with the new challenges of the digital era.
We offer interactive programming courses, game and application development, robotics with drones, Internet of Things and more, introducing students to an innovative environment as required by today's world. Through project-based learning, our content stimulates reasoning, creativity, and critical thinking.
Using new technologies in education is an ever-present theme in education. In order to adapt the institutions to this new reality, there are efforts of all kinds, including the provision of public and private schools in Brazil with wireless internet. On the other hand, the number of computers in public schools has grown six times in the last three years. Currently, more than 40% of public schools have a computer in the classroom and 84% have WI-FI. In turn, in the private network, more than 70% of the rooms have a computer and almost 100% have WI-FI network. Practically 100% of teachers, both private and public, are Internet users and 75% use the computer and internet in their classes whenever possible, mainly as support or to carry out work on specific topics.
However, there are still many limitations to be overcome in this field, such as some resistance from some teachers, and especially lack of support structure in some schools. Thus, the vast majority of schools, public and private, do not release the network to their students, because it is perceived that many students have difficulty controlling themselves in the proper use of these technologies. This restriction of use appeared in a survey carried out by the Internet Management Committee in Brazil (CGI.br), which revealed that 58% of private schools and 62% of public schools do not allow their students to access the Internet through the WI-FI network.
WHAT PARENTS THINK
With this information I was able to hear the opinion of parents who have students enrolled in basic education to identify their opinions about it. He initially believed that parents would challenge school decisions and measures to prohibit pupils from accessing the network. What I got the answer, other than what I assumed, is that parents mostly support schools. And what is the reason that leads parents, in a world dominated by technology, the internet and the incessant desire for connection, to wish that their children do not have access to the Internet or have limited access during the period in which they are in school?
The answer came immediately. Parents today have little control over the use of the internet by their children. They need to be constantly watching, setting schedules, and confessing that they often know that they are deceived and that their children get much more connected than the agreed or the consented. So they expect from school what they sometimes can not do at home, which is limiting access to the internet.
Further deepening the discussion with the parents, I found that this does not mean that they do not value more dynamic classes and the use of new technologies in the process of teaching and learning. What parents fear, especially, is the lack of control the school can have with the release of the internet to students. Since they already have difficulties coping with the problem with two or three children at home, they imagine how difficult it is for a teacher to deal with 30 to 40 children at the same time. In addition, because their children are online most of the time, they see their relationships and personal interactions increasingly reduced, which is a very worrying factor for them. Therefore, they believe that the school should encourage students to have a more real and less virtual coexistence with the world. Parents thus believe that the school should be more a space for personal interaction, exchange of information with the teacher, manual work, classes in science labs, sports activities and even learn to listen to the teachings of the teacher, in which one learns to listen to the other.
NEW TECHNOLOGIES: CONFLICT OF EDUCATIONAL MODELS
On the other hand, when asked about the use of new technologies in the teaching and learning process, they confess some concern about the limitation of access to the WI-FI network, but believe that internet access may be more appropriate in performing activities outside the school space. Even considering that classes would be more attractive if all were connected, the lack of control of the school on the interaction of students with the virtual world seems to be more worrying than the use of these technologies to arouse students' interest and motivation. Therefore, both the teachers acting in the educational model still in force, as well as on the part of the parents, can perceive the discomfort with the new technologies. On the one hand, the culture of total control. On the other, the control that runs from the hands. This only demonstrates that we need to consolidate a new educational model, both in families and schools, in which new technologies are perceived as the great opportunity to communicate, dialogue and seek references to support our arguments. Is the problem in the new technologies, or is it that the problem lies in a social de-structuring of values ​​that need to be rethought and, failing that, lead young people to so many leaks, such as the uncontrolled use of new technologies?
BETWEEN TRADITIONAL AND CONTEMPORARY EDUCATIONAL MODELS: NEW TECHNOLOGIES AS FORMATIVE MEANS
There is no doubt that such attitudes, both from school and parents, inhibit innovations, especially with the use of mobile devices in pedagogical practices. There is also no doubt that we will have to find more intelligent and effective solutions to these issues in the short term. I am bound to agree that most schools, especially public schools, do not have a robust infrastructure to allow all their students to connect their equipment or the institution and download content. I am also obliged to agree with parents that schools and teachers today can not, for the most part, exercise effective monitoring of the use of such equipment. But I am also sure that we urgently need to find a way to alleviate these problems. Students demonstrate that they do not see much sense in traditional school and the proper use of new technologies can be one of the ways for us to reawaken their attractiveness and interest in school, study and learning. But it is important that families and schools help develop this student's autonomy, so that he also learns to use and master technology, not be dominated by it. Thus, if the resistance of some teachers is overcome, the lack of structure of some schools, the lack of ability to establish limits for some families and the lack of control of some students, we can develop a new educational model that does not need more control , and perhaps then the new technologies are perceived as a great ally in the formation of the new generations.